List of Names and Addresses of Waste Management Organisations in England and Wales
Download our List of Names and Addresses of Waste Management Organisations in England and Wales
"As the creators of the "Landfill Site" web site, we often receive emails asking us for landfill and waste related information.
"The most common requests are for lists of commercially operated landfills and waste management companies. We prepared this list to help those people, in the hope that it will meet the demand."
List of Landfill Operators and Waste Management/ Recycling Companies
The Need
Despite there being a huge range of web site directories, specialised lists in formats suitable for contacting organisations by post are seldom made available.
Our list appears to be the only List of Landfill Operators and Waste Management/ Recycling Companies available for downloading, of its sort.
This is a list of organisations who provide business to business waste management services, this includes organisations from skip hire companies offering in addition to their skip hire business, additional services in waste collection and recycling, to the largest waste management companies such as WRG, Sita, Veolia and Biffa (Date list compiled: May 20011).
This list contains details of the 90 plus organisations which we found in England and Wales which provide B2B commercial waste management services.
For any organisation seeking to understand this market, promote themselves to this market, and individuals keen to look for job opportunities in this area of expertise, the list we offer will save many hours of web research.
The cost of purchase is easily justifiable in terms of the time investment it would otherwise require you to compile a list like this one, yourselves.
It took us many hours to create this list, and for that reason we are unable to offer it free of charge, due to the cost of researching and compiling such a specialist list. Our charge is to cover our costs of list compilation.
If you have compiled lists like this with company names, addresses and telephone numbers yourself you will be well aware of the many tiring hours of work needed to find the web sites of each organisation. Then it is also necessary to visit the contact pages of each, and extract the information laboriously by cutting and pasting individually each line of every address in the list.
That includes full addresses with post codes, and phone numbers. That's without placing these systematically into a spreadsheet or text file format which with a very little effort in customisation will enable the production of "mail merge" ready files, as are needed for sending out promotional letters etc.
So, why not save yourself, or your assistant, many hours of tedious work, and buy this list!
What You Get When You Buy this List
The following is a more detailed description of what you get when you order our "List of Landfill Operators and Waste Management/ Recycling Companies" of 90 Contacts:
In the list (which is an electronic file) you will find that that company details are listed in the following sequence:
Company, Address, Webpage, Phone, E-mail, Name
All of the organisations listed come with their name, address and telephone number. In addition, where our researcher has been able to find a web page, email address and a contact name, these are also included.
In addition, we provide our list in two formats, for your maximum convenience:
a) As a .csv file which can be loaded into any spreadsheet application, as and is readily used for mailing purposes when used in conjunction with a Word processor such as Microsoft Word and a "mail merge" to automatically populate a standard letter with names and addresses.
b) As a text file with the contact details comma separated. Again this can be sued in a "mail merge" exercise to place names and addresses into a standard document.
To buy your copy of the List of Landfill Operators and Waste Management/ Recycling Companies for just £17 click on the button below. This will take you to your Paypal Account to make your payment. Once you have made the payment, you will be directed to a web page where you will be able to download your copy of this list (in both formats), within 15 minutes from now.
If you don't have a Paypal account you can pay as a guest, by Credit Card or Debit Card. Just look for that option on the right-hand side of the Paypal page, after clicking the button above.
If you are not completely satisfied with this product, for any reason at all, within the first 30 days of purchase just email us and request a refund and we will make a full; "No questions asked", refund.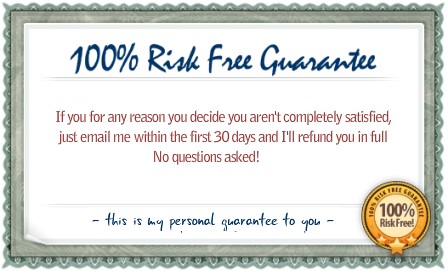 If you should experience any problems with completing the purchase, or subsequently, just contact us at the following email address, and we will resolve your problem.
E-Mail: 
If you require to pay on a company invoice, e-mail us and we will arrange for this, however, an additional fee will be payable to cover the additional costs of manual transaction, plus payment will be required in advance of delivery.